It's time to enter to win one of our snazzy "Something Blue" - A Doctor Who wedding prints.

How To Enter:

1. Reblog this entire post

2. Follow the blog We Love Cult

3. Stay tuned, we'll announce the winner in the next two weeks.

Bonus:

If we hit 100+ reblogs we'll give away a few extra prints!
"There's rivalry between the Harry Potter fans and the Twilight fans. And Twilight fans think they're much cooler than the Harry Potter fans. And I'm like, I dunno why, they'd all get their ass kicked by the Doctor Who fans."
-
 —Craig Ferguson
(via therearemuchworsegames)
(Source: nerdgasming, via talulla42-deactivated20110704)
I bought and paid for a URL for a blog that I now feel obligated to maintain. Here's the thing - I don't know if I 'm going to use it beyond the initial sexy week. I have a tendacy of creating something, and following through for a couple months, and then forgetting about it. When Dinosaurs Attack is the perfect example. for about a month WDA was updated (for SCIENCE!) on a regular basis, but I don't think our expedition team ever made it past the surface. ASAOTC was successful in the sense that it inspired everyone to get into photography with a different theme every day, except almost all but one failed there. Thank heavens for Missy, and she is still going strong (shuttabuttafly.blogspot.com - tell your friends) 
You know what I noticed, I tend to do this everytime I want to start something and I bitch and moan about how I don't know what the hell I am doing. Fuck that, it's on like….something thats on really well.
www.boardsandbeers.com its happening, and now I need to do it. As soon as I figure out what it's going to be.
Late last night at the NWWBW forums, J decreed a game design challenge.  The challenge - Create a game that only uses D6 dice.  Challenge accepted sir.
Beat by Beat
# of Players: 2+
Objective: have the most dice in your pool by the end of six rounds
Materials Needed: 6D6 per player
Rules: All players roll their dice pool at the same time.  once rolled, arrange your dice in numerical order, highest to lowest (not really needed, but its a courtesy for the person you are about to beat).  Players then take turns taking dice in any combination provided it follows this brilliant chart:
6 Beats 1
5 Beats 2
4 Beats 3
Example of a Round: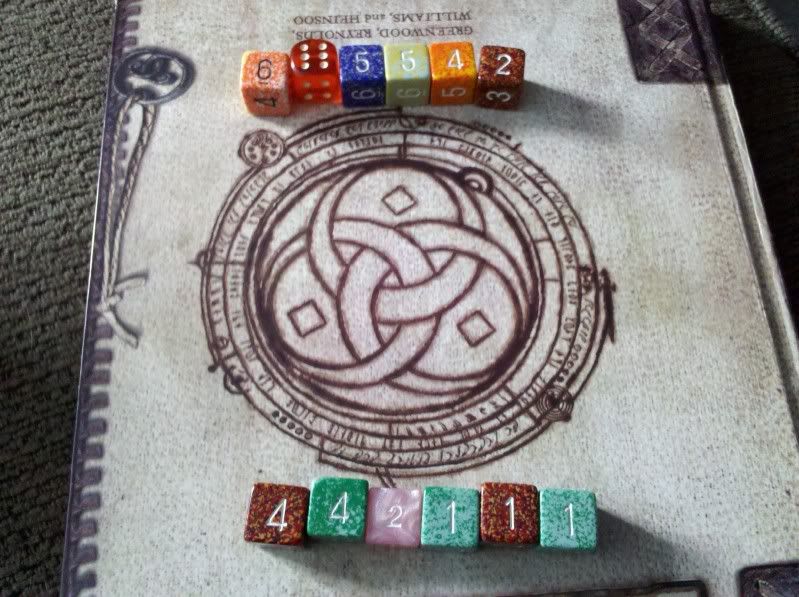 Right, so the cat and I roll our dice  Elwyn (the cat) rolls a 6,6,5,5,4,2 and I role a 4,4,2,1,1,1 (as pictured above).  Whoever has the fewest dice at the beginning of the round goes first.  Being the first round of play, naturally you hold a dance off to determine who goes first.  I will let the cat go first since this is his first time playing.
Elwyn decides to play a 6, which beats my 1, so he takes my 1 and along with his 6 he puts them to the side.  these dice are out of play now until the next round.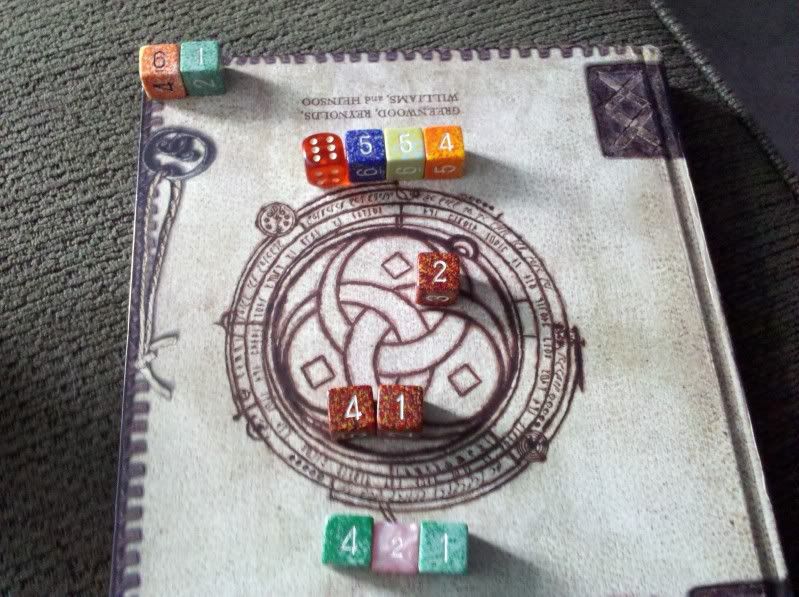 My turn, the highest dice I have is a 4 (which beats a 3) but the cat does not have a 3.  Instead, I play a 4 and a 1 to make a 5 (because 4+1=5) and take his 2.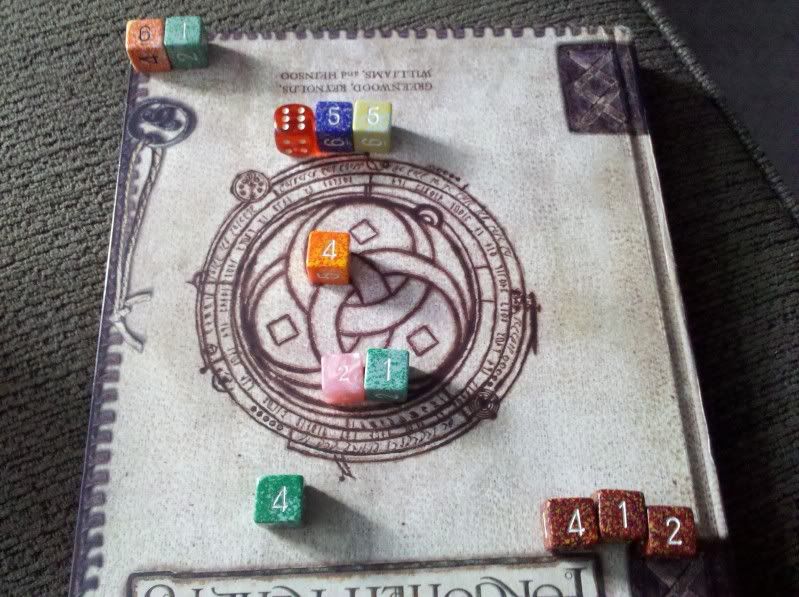 Elwyns turn, He has a 6 which beats a 1, but instead decides he wants to play a 4.  4 beats 3, but I don't have a 3.  instead he takes my 2 and 1 (because 2+1=3)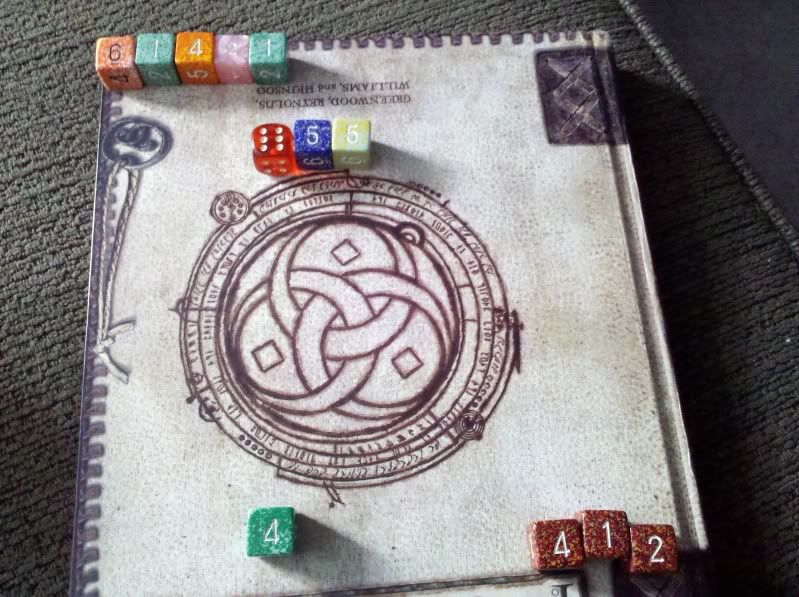 My turn, but I can't do anything since I only have a 4.  Elwyn can't go again because he only has a 6,5,5.  Round ends.  
So, after one round, My cat has 8 dice to my 4.  This is upsetting because the cat is beating me at my own game.  I would go first during round 2 because I have fewer dice, and this continues for 5 more rounds (6 total) or until one player has all the dice in their dice pool.
Ok, your turn.  Make your dice game and post it here.  Also, I don't know what is going on with the photos and why they are so long.  May be just the template I'm using. It is what it is.
A friend posted this link on Facebook which lists out some of the fattiest foods in each state.  I'm not going to lie, most of the stuff on this list makes me want to vomit just looking at it, but there are a few states that I feel got cheated, my newly home state included.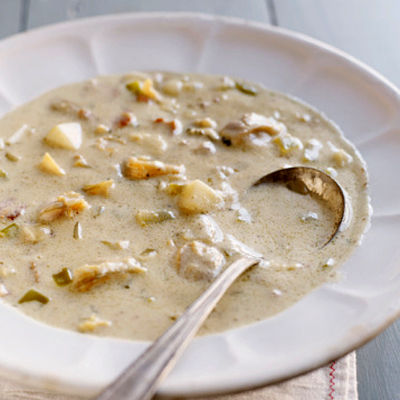 New Hampshire gets New England clam chowder as its fattiest dish.  I am fairly certain that I can find something more disgusting and more iconic that this "regional" dish that is served coast to coast.  Its really almost something to be proud of when you look at the rest of the list, compared to Alabamas Bacon wrapped meatloaf or Indianas fried brain sandwich the clam chowder is homely and lovable.  
I will make a point to find something iconic to New Hampshire that will make Alabama and Indiana proud.  And once again, its good to not be Massachusetts - they get a cookie.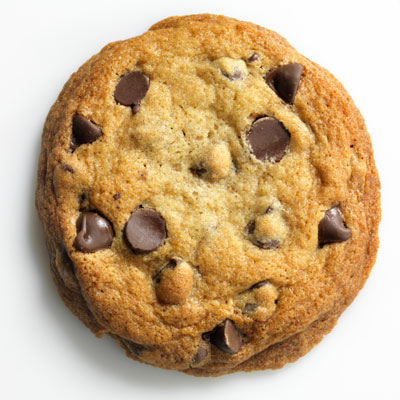 Long time friend and part time secret lover Luke Milton was my virtual secret santa this year…Look at what he got me:
AA robotic Kat Dennings with chainsaw arm, tank treds, patriotic offerings, and a pair of perfect cybernetic breasts.  Merry Christmas to everyone.  please read up on what else he has to say, very insightful and fully thought out.  your favorite prose does not stand up to the rhetoric on display.
Right, so already slacking in my ADVENTure ramblings.  We'll get to those as we can.  To sum it up - Becca is winning, and I am not giving great stuff…Yet.
Yesterday, we were setting up the christmas tree as one should, and were putting the ornaments on it.  First we start with the ones from our childhood - the ones that were made by hand from painted yogurt containers with a photo of yourself glued and glittered to it, the creepy cat marionette that forever haunts you but you don't quite know where it came from, and the Muppets ornament that says "First Christmas - 1978" which begs the question "Wait, wasn't I born in 1980?".  This is followed by the Star Wars ornaments - The Tie Fighter, the X-wing, the Max Rebo band, and so on. Then you come to the ones that are given to you as gifts from family who seem to think adult ornaments are meant to be snowmen and angels and so on that all say "1st Christmas together" and everyone but you and the mrs goes "aww…so cute" 
Then it hits you - Doctor Who is fucking bad ass, I need a TARDIS ornament for my tree!
Alas, searching the internets brings up no such thing.  How has this not been done?  I mean, we can get any number of Looney Tunes and Mickey Mouse ornaments, or even a King of the Hill ornament.  But I'm being told that in the 50+ years since his first regeneration, and no TARDIS ornament exists?  I mean, come on!  Ever since the new series aired, Christmas has been a focal point of the show (sort of). and I can buy a TARDIS ice bucket if I so choose (rather go for the cookie jar).
So, it has been left up to me to build one. I don't know how just yet, but with these blueprints stolen from Galifry, my knowledge of construction gleaned from my 8th grade wood shop class, and a complex understanding of time travel, This ornament shall be made.
This will be easier than going back and rewriting the entire Day 2 blog.  I should also note that so far I've only talked about what I have gotten for Becca, and nothing that she has given me so far.  This is mainly because she's been gifting to me in the evening and I've been gifting to her in the morning, and so far I have not had time to do much in the evening after work, whereas in the morning I have a good 2.5-3 hours before I need to get going.  Or I suck.
This is the mythical chocolate advent calendar that I know people have been talking about in the private forums for people who follow me and my blogging exploits.  Fear not for your seclusion anymore, for now this blog is newly upgraded to include a place for you to comment on what you read and see. Despite every other blogging site features this ability as "commonplace", Tumblr recognizes that not every blog is worth commenting on, so why should they be responsible for for the crap your followers post about your posts?  This puts full responsibility on the owner of said blog.  I have faith that all of my followers will use this to fulfill a much needed need in the world - to comment on photos of my cat.  On to the chocolates. 
Day 1s chocolate captures a significant moment in time that is not often heard about, where the Empire tested the carbonite chamber on a bear prior to testing it on Han Solo.  At first they were all like "Well, if it works on a bear, it'll work on Luke".  But then they caught Han and said "Shit, we should try this out on him too.  Besides, what if Luke doesn't like honey?  might be tougher to get him in the chamber".  Obviously, they've cutsified the bear a bit to appeal to a younger crowd of children, as well as old people who have bad memories of real bears they've fought when they were panning for gold in the Ozarks.
Day 2s chocolate is that of a gift.  Nothing exciting here.  If it was open, there might be more to talk about.
Becca also received a cookie decoration kit.  Remember, this is running on a budget of $5 max a day.
So, it includes everything you need to decorate 4 cookies so they can look like this classy vintage-style penguin.  And who wouldn't want their cookies to look like this?
They make it a bit easy for you by including 4 cookies that are generally proportionally cut to penguin standards, as well as press a bit of design into it.  The frosting packs it comes with are a tad bit difficult to work with, and they are slightly softer than fully hardened concrete mixed with food coloring.  Somehow she managed to get this stuff out of the tubes and onto the cookies, which is astonishing since it was solid as a rock when she started.  I was afraid I was going to have to bust out day 7s gift of Chilian mining equipment in order to make it work.
This is the final result.  After 2 cookies she opted to stop.